Linxee's solution to the touch-sensitive machine in the education industry
Linxee collar touch one machine in the education industry solution.rar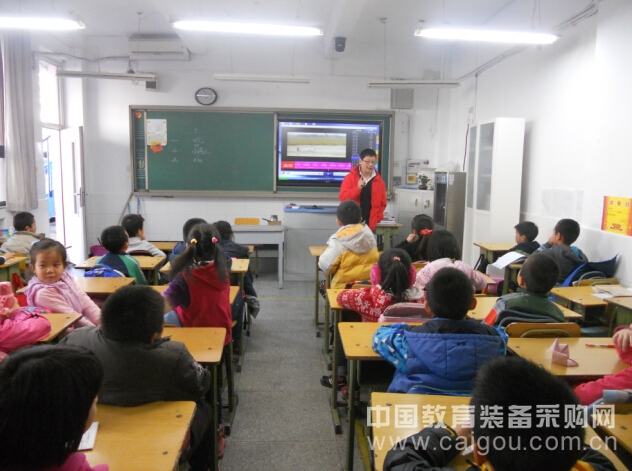 Linxee's solution to the touch-sensitive machine in the education industry
With the acceleration of the education informationization process, the combination of touch-one machine and electronic whiteboard software has gradually been recognized and accepted by more educational institutions. The touch-one machine can not only write like a traditional blackboard, but also has a very convenient interactivity with various custom whiteboard software and teaching software. The teacher can directly write on the touch one machine with his fingers, and can effectively interact with the students. The interactive multimedia system brings infinite fun. In the case of meeting the quality of daily teaching, it brings fresh sensory stimulation to the teaching content. While constantly improving the informationization of teaching, it is fun and entertaining.
In the face of education informatization, the new United Group continues to develop and innovate, and continues to lead the market development, providing the world's leading touch-screen large-screen products, smart wireless interconnection solutions and professional optimization services to create maximum value for customers. It is also a company that is tailor-made for customers and provides a total solution for touch-enabled devices and smart wireless interconnection.
We provide customized solutions for the touch-sensitive machine, whiteboard software, HD physical exhibition booth, network cabling, push-pull blackboard, remote video and wireless transmission with tablet notebook for Zhongguancun Sanxiao and Zhichunli Primary School in Haidian District.
After setting up this platform, teachers and students can use the online classroom e-book system to conduct online paper-based teaching, exams, commentary, answering and other paperless teaching through interactive smart tablets, and can record and synchronize in real time through the recording and broadcasting system. The related functions of uploading, such a way of real-time interaction by intelligent touch-one machine and interactive smart tablet technology can enhance students' interest in learning.
The new "Wisdom Education" solution will completely break the boundaries of classrooms, teachers and campuses, realize the real unbounded development of local and mobile network environments, and further promote the goal of inter-school communication, class interconnection and resource sharing. Education informatization develops in depth, stimulating teachers' practical passion and learning needs, exploring patterns and methods for deep integration of various disciplines and information technology, improving the practicality of informatization teaching, and comprehensively improving the quality of basic education teaching. Comply with the upgrade measures of education informationization.
Intelligent teaching product program introduction
Linxee is a innovative interactive and integrated device that integrates high-definition screen display, interactive whiteboard, TV, audio, network transmission and other functions. It is equipped with multimedia touch teaching software to realize the operation of direct touch interaction. Courseware explanation, key comments, game interaction and other functions, image, smart, intuitive teaching.
Linxee has been favored by teachers and students since its introduction, but we think that these are not enough. We also need to continuously improve the application process, and constantly make the products conform to the industry habits. To make the user experience better.
In the actual use process, in order to adapt to the use environment of the LCD integrated machine in the classroom, in order to be beautiful and convenient, we will place the integrated machine in the push-pull blackboard, as shown in the figure: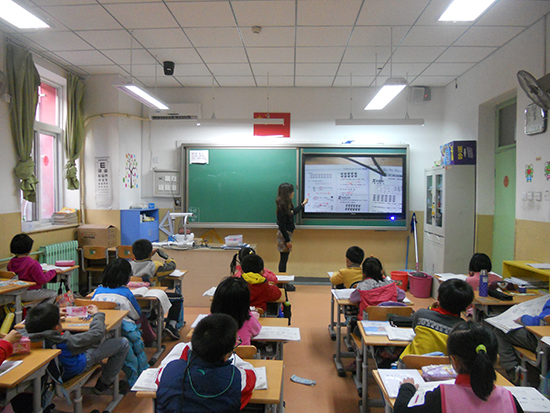 (The second grade of Zhichunli Primary School)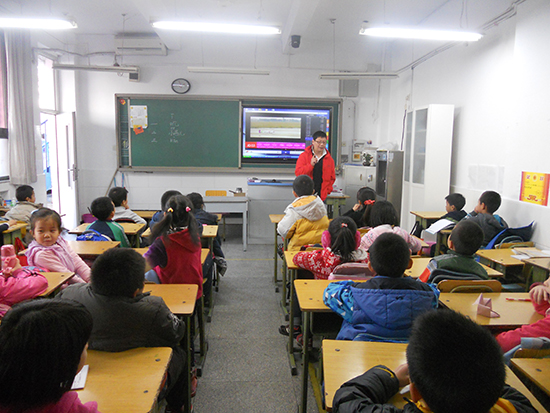 (Zhongguancun three small two grades)
Due to the current one-piece products on the market, most of the all-in-ones are rear-mounted interfaces, and almost no one can adapt to the classroom environment. For this reason, we have developed various commonly used front-end interfaces to meet people's needs for HDMI, USB, and built-in. Features such as PC-USB port.
Linxee is a multi-functional integrated office device that uses screen touch operation. It is suitable for group communication occasions, which can effectively improve the communication efficiency between teachers and students and improve the communication environment between teachers and students and students.
It provides an efficient auxiliary communication and decision-making for interactive communication between multi-person groups by integrating high-definition LCD screen, screen precise positioning system, multimedia rapid processing system, digital plotting system, remote data conference system and audio-visual entertainment system. Information platform for use in conference rooms, classrooms, showrooms, and business control rooms.
The used teacher commented that "this direct result of Internet-based technology reflects the change of the traditional one-way teaching mode of teachers, which makes us more efficient in teaching and helps us to quickly improve the teaching level. At the student level, Students can actively participate and think through e-books, inspiring students to gradually change the traditional passively accepted learning style, and cultivate good habits of independent thinking and love of learning. This makes our interaction with students easier and more convenient, helping students to quickly improve their academic performance. ""
Company Name: Xinlianzhong (Beijing) Technology Co., Ltd.
Contact: Yu Xiaohong
Telephone
Fax
E-mail:
Company website: http://
Main products: (within 100 words)
Multimedia touch-one machine, DLP splicing display unit, ultra-narrow LCD splicing screen, small-pitch LED display, digital signage display, wireless internet products, smart home and popular consumer electronics.
A satchel bag is a bag with a strap, traditionally used for carrying books. The strap is often worn so that it diagonally crosses the body, with the bag hanging on the opposite hip, rather than hanging directly down from the shoulder. The back of a satchel extends to form a flap that folds over to cover the top and fastens in the front. Unlike a briefcase, a satchel is soft-sided.
With a number of sizes, materials, and colors to choose from, we have purses and handbags for every style and occasion. Looking for an option that can transition seamlessly from the office to after hours? Check out our selection of sturdy and versatile Tote bags. welcome to enquiry!

Leather Satchel Bag,Satchel handbags,Crossbody satchel bag, Satchels for women,Designer satchel bag
Guangzhou Jerryan Leather Co.,Ltd , https://www.jerryanbag.com